Summit School will be 2 hours late on Wednesday, January 4. There will be no NTHS and no breakfast served.

The Webster Boys Basketball game has now been rescheduled for Monday, January 9. C game starts at 4:30, followed by the JV and Varsity. The Britton JH boys game scheduled for Monday, January 9 has been rescheduled due to a conflict with Britton to Monday, February 13.

Summit School will be closing at 2:00 today, Tuesday, January 3rd. The boys basketball game will be postponed to January 12.

Reminder: The farm bus route will reverse in order starting tomorrow, Monday January 2.

You can get the Program for the Hoop City Classic from this QR Code: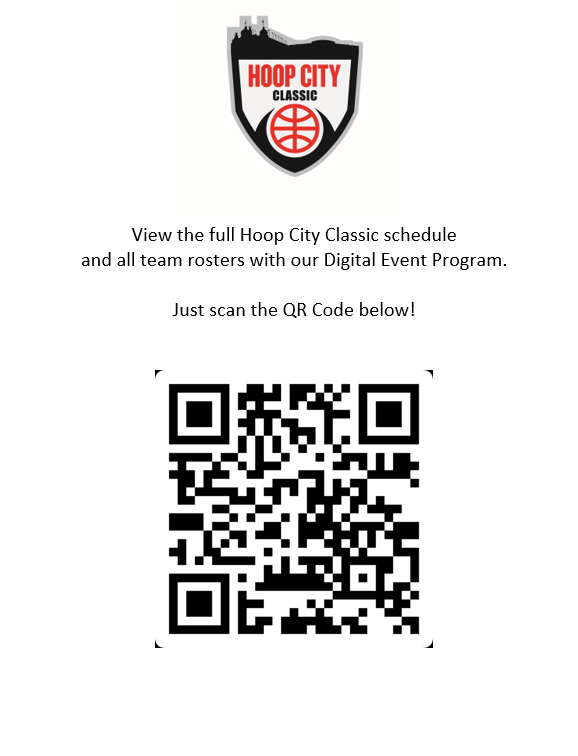 Livestreaming All tournament games are available via livestreaming. Fans who aren't able to attend the event can purchase a pass for $15 per day or $40 for all three days (plus tax) and enjoy all the high school games. Please click the link below to register for the livestream feeds:
https://liveticket.tv/
**Per Pentagon/Corn Palace rules, no other camera crews will be allowed in the Pentagon.**

Thursday December 29th- • DH w/ Wilmot in Summit. Games begin at 2 PM. Tickets will be Vicky Gleason. Concessions are Cheri Zirbel and Kristina Rabine. Family Concessions are Katie Karst, Addison/Avery Bronson, Connor Anderson, London Rauen, Simon Pies, Allie/Jillie Bauer, Christopher Richardson.

Summit School will be closed on THURSDAY, December 22 due to the dangerous forecast. We will send out announcements tomorrow regarding activities over the Christmas Break. Happy Holidays from all of us at the Summit School.

There will be no O.S.T. this evening, Wednesday, December 21. School will be dismissed at the normal time.

Due to the weather forecast, the elementary students will NOT be attending the movie at the Webster Theater. We will plan on watching the movie The Star in the gym. Students are welcome to bring a blanket or pillow to use during the showing. Sorry for the inconvenience.


The Christmas Concert tonight will begin at 6:15 with the elementary concert. The high school concert will begin at 7:00.

Saturday's double header at Frederick has been postponed.

Tonight's basketball game with Waverly South Shore has been postponed due to the blizzard.

Thursday, December 15 Summit School will be closed. The Christmas Concert will be postponed to Monday, December 19. Thank you

Due to the winter weather, Summit School will be closed on Wednesday, December 14.

The girls basketball game vs. Florence Henry scheduled for Monday, December 12 has been postponed to January 9 at Florence. The boys basketball game vs. Webster scheduled for Tuesday, December 13 has been postponed to January 3 at Webster. Thank you, stay safe.

Good evening, Summit School will be closed on Tuesday, December 13. Thank you

NO EVENING ACTIVITES - MONDAY, DECEMBER 12

Summit School is dismissing at 2:00 on Monday, December 12.